A South Florida native, Sean Marcus is the founding and managing partner of the firm. 
Mr. Marcus received his undergraduate degree magna cum laude  from the University of Florida, and his undergraduate degree from the Maurer School of Law at Indiana University – Bloomington. During law school, Mr. Marcus participated in activities which allowed him to foster his passion for litigation and criminal defense – completing internships with the Miami-Dade, Bloomington, and Philadelphia Public Defender Offices. And though Mr. Marcus excelled in the courtroom, he was also recognized for academic achievements – becoming a member of the law schools Moot Court Board and the Indiana Journal of Global Legal Studies. 
Following his graduation, Mr. Marcus began his career at the Miami-Dade State Attorney's Office. As a junior prosecutor starting in the Misdemeanor domestic violence unit, Mr. Marcus was the first in his class to secure a conviction and among the first in his class to be promoted to both the Juvenile and Felony divisions. As a felony prosecutor, Mr. Marcus tried cases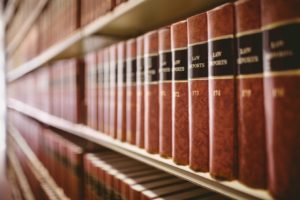 ranging from Narcotics Trafficking and Attempted Murder to Home Invasion Robbery and Organized Scheme to Defraud, before being chosen as one of a select group of prosecutors in the Career Criminal/Robbery Division – prosecuting the most violent repeat offenders in Miami. 
After leaving the Miami State Attorney's Office, Mr. Marcus initial worked at a boutique litigation firm doing complex civil and business litigation, before eventually turning back to his true love – criminal defense. From there, Mr. Marcus became the Senior Criminal Attorney for a Prominent Broward County firm. In that capacity, Mr. Marcus spearheaded the firms criminal department, handling cases from DUI and Domestic Violence to Murder, Drug Trafficking, and Federal Healthcare Fraud – from intake through trial. Additionally, Mr. Marcus used his civil litigation experience to assist clients in various civil litigation matters, including asset forfeitures, nuisance abatement hearings, internal affairs investigations (for government employees), Marchman Acts, and Domestic Violence Injunctions. 
After several years, Mr. Marcus left to open the Law Offices of Sean Marcus. Using his years of experience that he gained working both as a criminal defense attorney and as a prosecutor, Mr. Marcus knows how the State and Federal Government build their cases, and how best to take those cases apart and poke holes in the prosecutions theory of the case. Mr. Marcus uses his years of work on thousands of cases, to provide the most aggressive and thorough defense to fight for each of his clients.